UN Launches UN Women as Powerful Driver of Women's Equality
A UN Video on Women's Rights
For too long, women have been forced to stand on the sidelines, whether the issue is political leadership, safety in conflict zones, protection from violence or access to public services. Now Time has come that women must come to the centre as leaders, advocates and agents of change.
It's an undeniable fact that Women oppressed from the existence of (wo)man kind. Initially they had no right for education, no right to vote (far the contesting) , no right to talk, no right to go out.. The situation has far more improved now. In many countries there are special provisions for women so that they can come up and live equally.But still gender inequalities remain deeply entrenched in every society. Women lack access to decent work and face occupational segregation and gender wage gaps. They are too often denied access to basic education and health care.
Women in all parts of the world suffer violence and discrimination. They are under-represented in political and economic decision-making processes.Where as other social issues like education, health , food etc. attract enough global discussion ( ofcorse the action part is much slow),Gender equality is generally not treated with much seriousness.
Gender equality is not only a basic human right, but its achievement has enormous socio-economic ramifications. Empowering women fuels thriving economies, spurring productivity and growth.
For many years, the UN has faced serious challenges in its efforts to promote gender equality globally, including inadequate funding and no single recognized driver to direct UN activities on gender equality issues.
UN Women was created(In July 2010, the United Nations General Assembly created UN Women) to address such challenges. It is expected to be a dynamic and strong champion for women and girls, providing them with a powerful voice at the global, regional and local levels.
Countries with greater gender equality have economies that are more competitive and grow faster, as shown through research in 114 countries. - World Economic Forum Report 2010
UN Women Launched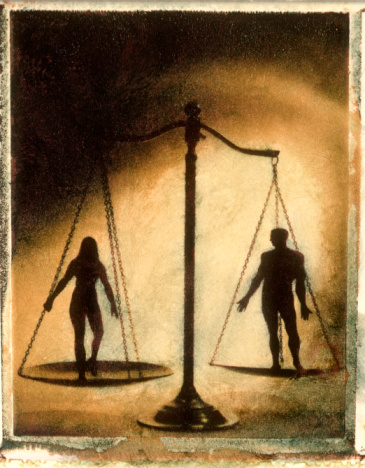 More Balance in to the Gender
And finally On 24 February 2011, The United Nations Celebrated the historic launch of UN Women, its newest organization, with an evening including luminaries from the worlds of politics, entertainment, business, the media, music and film in the UN General Assembly Hall.
UN Women, formally known as the United Nations Entity for Gender Equality and the Empowerment of Women, combines four previous UN bodies and represents the United Nations' most ambitious effort ever to accelerate actions to achieve gender equality. Around the world, supporters of women's rights have heralded its debut.
"With the birth of UN Women, we welcome a powerful new agent for progress on gender equality and women's empowerment," says UN Secretary-General Ban Ki-moon. "The challenges are great, but I believe that with the new energy, the new momentum and the new authority that UN Women brings, these challenges will be met. True gender equality should be our shared legacy in the 21st Century."
The Secretary-General appointed former Chilean President Michelle Bachelet to be the first Executive Director of UN Women.
Ms. Juju Chang, news anchor for ABC's Good Morning America, served as emcee of the celebration. Other speakers include UN General Assembly President Joseph Deiss; the President of the UN Women Executive Board and former Foreign Minister of Nigeria, Ambassador Joy Ogwu; Nepalese activist Bandana Rana and former Commander of the all-female Formed Police Unit in Liberia Rakhi Sahi.
CNN founder and Chairman of the UN Foundation Ted Turner urges men and the private sector to get involved in achieving gender equality. Actress Geena Davis highlights the role of the media in promoting positive images. The singer Shakira has offered a special message emphasizing the importance of education.
" women's strength, women's industry, women's wisdom are humankind's greatest untapped resource. the challenge is to show how this resource can be effectively tapped in ways that benefit us all." —michelle bachelet
Links
India's all-female UN police unit serves as inspiration for Liberian women
Out of the track >>>
I feel just one more Decade , and UN will be Launching UN Men for Men Empowerment and Geneder Equality