Hat-trick Successful Missile Launch for India- This Time Agni II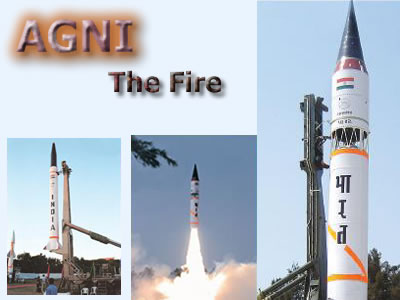 A small video clip showing the launch...
DRDO Developed Agni II, the pride of India's strategic arsenal was once again launched successfully this morning at 9:30 hrs from the Wheeler Island off the coast of Orissa. The launch was a hattrick after successful launches of Shourya and Prithivi-II, on 24th and 26th September, 2011 respectively. The successful launch once again proved reliability of the Medium Range Surface-to-Surface Missile.

The 2,000 km range missile, already inducted and part of Strategic Forces' arsenal for strategic deterrence, was launched as a training exercise by the Armed Forces. The two stage missile, equipped with advanced high accuracy navigation system and guided by a novel scheme of state-of-the-art Command & Control System, was propelled by a solid rocket propellant system. The missile reached an apogee (peak altitude) of 220 km and hit the target. All the radar, telemetry systems and ectopic system tracked and monitored all parameters throughout the missile's trajectory. Two ships located near the target point tracked the missile in the final stage.

Defence Minister Shri AK Antonry, Dr V.K. Saraswat, SA to RM, Secretary Defence R&D & Director General DRDO, Dr. Avinash Chander, Programme Director, Chief Controller R&D (MSS) and Air Marshal K.J. Mathews, Commander-in-Chief, Strategic Forces Command congratulated all the scientists, other DRDO personnel and members of Armed Forces. Project Director Shri D. Lakshminarayana and his team monitored all the launch operation. The event was witnessed by Shri S.K. Ray, Director RCI, Shri P. Venugopalan, Director, DRDL, Dr. V.G. Sekaran, Director ASL, Shri S.P. Dash, Director ITR & other senior officials from DRDO and the Armed Forces.