Common Wealth Games - Delhi All Set for the SHOW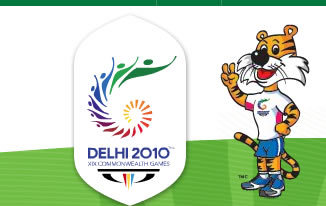 The Game Which Brought More Controversy Than Sport
The Common Wealth Games 2010 have just one week left to start with a bang. They were in the news from the beginning for all bad reasons from corruption to ill preparedness . The Games got all bad focus of media from all corners. There were serious comments on the upkeep of the Athletes' village which is meant to be the residential zone for the participating athletes. Some of the news items appeared on major news papers -
Criticism -
A Slideshow that appeared on BBC showing some shabby conditions of the village
Australia say India should not host Commonwealth Games
Delhi Games Bridge Collapse (BBC)
Common Wealth Games Tarnished India's Global Image - Moody's
These are just samples of the pitch of news that appeared . Almost all media both Indian and Foreign left no stone unturned in being critical .With alarm bells ringing so loud - Prime Minister Shri Manmohan Singh entered the game and lot of workforce and officials of various government agencies were deployed and now things started coming up well. Now some Teams Chef De Missions have expressed satisfaction. So from the last two days some positive comments started slowly pouring in - A day after visiting the Games Village, CGF chief Mike Fennell said "considerable work has been done but still some more remains to be done".(The Hindu Sports News) The biggest cheer came from Perry Crosswhite, chief of the Australian Commonwealth Games Association, when he gave the "thumbs up" for the facilities(The Hindu News). The Organizing Committee had a sigh of relief Commonwealth Games president Michael Fennell said all 71 nations will compete in Delhi although more work is needed on the athletes' village.
In the meanwhile Shri Suresh Kalmadi and Minister Shri Jaipal Reddy who are at the top of the organizing committee are very confident that the show gonna be pretty good atleast if not the best. So here we present a slideshow through various venues of the Common Wealth Games-
Click on Images - they will zoom out in Place----
The Real Game Gonna Start
Now atleast it is clear that Games will take place and all 71 nations are committed and now the focus should be on smoothly conducting the Games. Enough damage to our National Prestige has already been done. There are questions why India is conducting the games at all. This is not at all time for all these questions. All criticism can be done after games . There seems to be huge scale of corruption in the build up for the game. There are many other doubts and questions . Let all those skepticism may be kept aside for the time being . And being the citizens of this nation we should do our best in contributing to the games in the best possible manner . The contribution can be as much as watching the opening ceremony, the games etc.
I am praying god that no more hiccups should creep in . Let there be some beautiful games and May all the Nations exclaim " The Best Games Ever" ..