Six months of exploring Mars - ISRO's MOM has enough fuel for six more months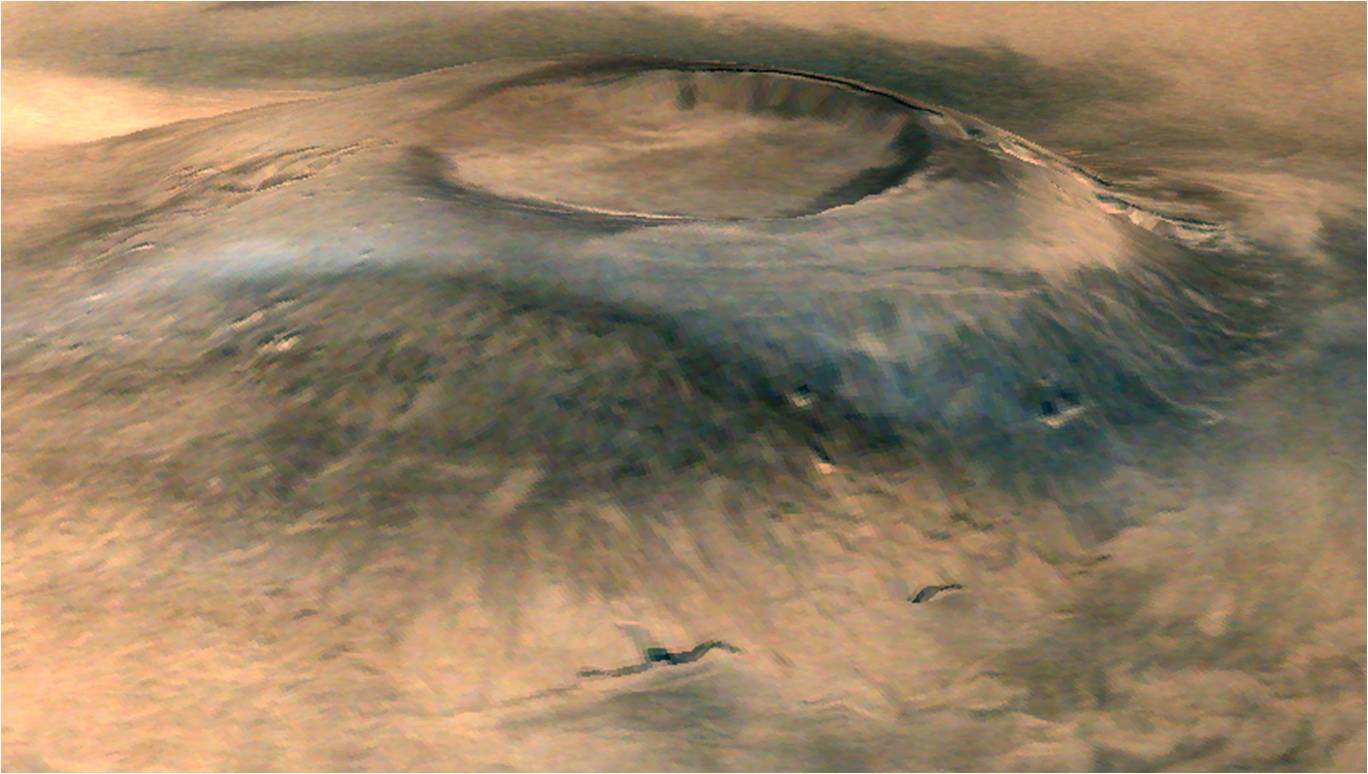 Spectacular 3D rendered view of Arsia Mons, a huge volcano on Mars
After the tremendous success of ISRO's Mars Orbiter Mission launch, ISRO maintained surprisingly near silenece baring release of one or two pictures by the Mars Color Camera. The USD $71 million mission, launched on November 5, 2013, had a planned six-month life span once in orbit. The probe entered the Martian atmosphere on September 24, 2014 and was due to complete its mission yesterday (March 24).Now when the planned six months of mission life came to an end, ISRO has released breathtaking views of the RED PLANET. Few of the images are below -
The above images are taken from ISRO website. For more images -> ISRO MOM IMages
Extended Life...
And one more good news, after successful completion of the initial planned Mars Mission life of Six months- the orbiter has enough fuel for six more months.
Post Mars orbit insertion hardly any fuel was consumed by the orbiter and ISRO officials say that MOM would need only about 20 kg of fuel to function for another six months. And the orbiter has currently 37 kg of fuel left with it. This, they point out, will mean that it will have 17 kg of fuel still left even after the second phase of six-month period ends on September 24, 2015.
After MOM entered the Martian orbit, occasionally a very small amount of fuel has been used for executing minor trajectory corrections.
Though ISRO officials are upbeat about the extended life of MOM, they are, however, ready to acknowledge that they will face a major challenge during the communication blackout period for 15 days between June 8-22, 2015.
MOM project director Subbiah Arunan, had explained that there will be a communication blackout because the sun will come between Earth and Mars blocking the view of the Red Planet. The man who successfully commanded India's maiden mission to Mars said that the scenario had been tested in mission simulation tests.
According to ISRO, during this period, MOM will be completely autonomous and there will be no communication with the spacecraft. But the ISRO officials are confident that MOM will overcome this hurddle the same way it crossed the deadly Van Allen radiation belt 39 times while heading towards Mars without any negative impact.