Indo-French another joint Space programme - SARAL
SARAL - ISRO/CNES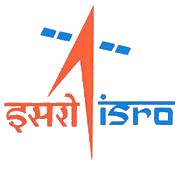 An Isro (Indian Space Research Organization) satellite, Saral (Satellite with ARgos and ALtika or Meaning Simple in Hindi), will embark the AltiKa altimeter (working in Ka-band, 35 GHz), built by Cnes,

as well as a Doris instrument. Signal frequencies in the Ka-band will enable better observation of ice, rain, coastal zones, land masses (forests, etc.), and wave heights.The ARgos element helps measure temperature and salinity of oceans while ALtika is a system to measure the height of the ocean, waves and tides.
What is Altika?
Altika is ahigh accurate oceanography altimeter (an instrument that measures the height above ground; used in navigation) . Satellite radar altimetry is a technique used in oceanography to measure sea level on a large scale. The data obtained is vital to understanding ocean circulation and its variations.



The AltiKa project, which was developed by CNES, is based on a wideband Ka-band altimeter (35.75 GHz, 500 MHz), which will be the first oceanography altimeter to operate at such a high frequency. This unique technical characteristic of the instrument will offer higher performance both in terms of spatial and vertical resolution. The instrument's more accurate measurements will lead to improved observation of ice, coastal areas, inland waters and wave height .
Together with instruments from the Argos 3 mission, the AltiKa payload will be carried on the Saral satellite, developed jointly byIndian Space Agency (ISRO) and CERN , which is providing the platform and overseeing satellite operations, including launch, orbit acquisition and station keeping. CNES is supplying the AltiKa payload and will be responsible for receiving and processing data using the SALP altimetry and precise location service.



The agreement signed by CNES and ISRO in February 2007 will reinforce the working relationship of the two Agencies. The Saral satellite, to be placed on Envisat's orbit, is scheduled for launch end of 2010.
"With Saral we will be able to realise precise, repetitive global measurements of sea surface height, significant wave heights and wind speed for developing operational oceanography. Saral will also give us a better understanding of climate and help us develop forecasting capabilities. This will greatly contribute to the building of a global ocean observing system. The launch of this mission is planned for 2011, with a life of 3 years (2 years for the nominal phase, and one year for the extended phase). This mission is a 50-50 cooperation between CNES and ISRO," Mr. d'Escatha ( Head of CERN). "Saral will replace an ageing Franco-U.S. satellite which will be phased out shortly. When sailors are in distress at sea they use the ARgos system to help locate them. With this, India will become a full member of the ARgos community."