President's Message on The Eve of Gandhi Jayanti and other News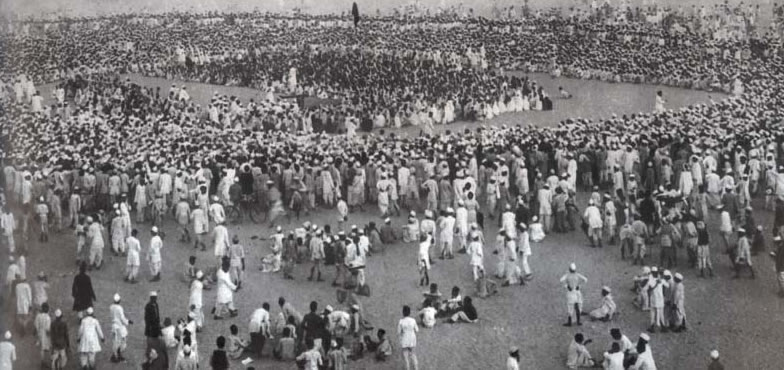 People gather on the banks of the Sabarmati River to hear Mahatma Gandhi speak before starting out on the Salt March in 1930 - The Above Image shows the Effect he had on Common Man- A icon who induced nationalism into the masses- The Mahtma
President's Greetings
Greeting the country on the eve of Gandhi Jayanti, President Pratibha Patil today said this was an occasion for everyone to reflect on the life and work of the Father of the Nation, Mahatma Gandhi. People gather on the banks of the Sabarmati River to hear Mahatma Gandhi speak before starting out on the Salt March in 1930 "Whenever I remember Bapu, particularly on this day, I am always overwhelmed by his leadership, philosophy and values. His leadership inspired millions to unite for the cause of freedom and independence," she said in a message from Gandhinagar where she is currently on a visit to Gujarat. "He also taught us to stand resolutely against fear, to understand the importance of truth and to work for the eradication of poverty, illiteracy and discrimination," Patil further said.
PM pays Homage
The Prime Minister, Dr. Manmohan Singh, led the nation in paying homage to Mahatma Gandhi on his 140th birth anniversary at his memorial "Raj Ghat" here on Friday.Dr. Manmohan Singh will inaugrate a National Convention on Panchayati Raj in a special function that willtake place at Gandhi Smriti this afternoon.
State Panchayati Raj Ministers, elected representatives of Panchayats will participate in the convention, which will also be addressed by UPA Chairperson Sonia Gandhi to mark 50 years of Panchayati Raj in the country.

The Gram Nayalaya Act also comes into force from today. The Act paves the way for setting the up of over 5,000 Gram Nayalayas at the grassroots level for the purpose of providing justice to citizens at their door step.

The Gram Nayalaya will be of the level of a first class judicial magistrate court and will exercise the powers of both criminal and civil courts. The court will be mobile and move from village to village to dispose off cases.
Mahatma's bust Waiting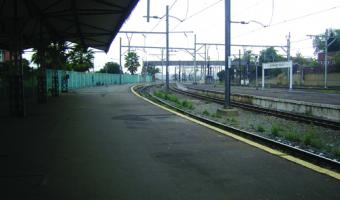 Another news that appeared on popular news papers is that of Mahatma's bust waiting for inauguration, which is gathering dust in a South African railway station.
A bust of Mahatma Gandhi, which was to be installed at a railway station in South Africa, is gathering dust in a basement.
The bust was donated to the Kwazulu-Natal provincial government four years ago by Satpal Maharaj. It is yet to be installed at the Pietermaritzburg railway station, about 80 km north of here.
It was intended to serve as a reminder of the day in May 1893 when 24-year-old Mohandas Karamchand Gandhi was thrown of a train at the station because he was in a compartment designated for whites only.
The incident changed the life of Gandhi, who thereafter committed his life to fighting racial discrimination in South Africa and colonialism in India.
Chairman of the Gandhi Memorial Committee in Pietermaritzburg David Gengan confirmed that the bust was stored at the City Hall because renovations were on at the railway station.
The bust, made by Indian artist Manas Paul, was a joint donation from Satpal Maharaj and Amrita Rawat, the then Minister of Energy of Uttarakhand. - PTI (Press Trust Of India)