Will Delhi Be Ready for Common Wealth Games?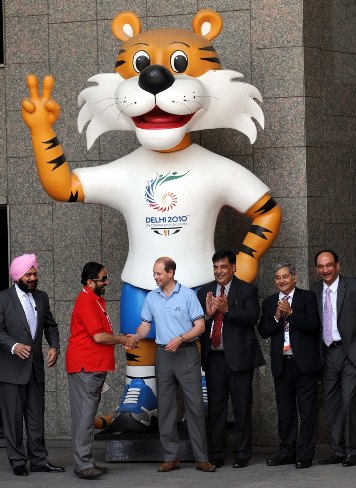 Vice Patron of the Commonwealth Games Federation (CGF), Prince Edward- the Earl of Wessex with Suresh Kalmadi MP and Head of the Organizing committe
After seeing the gracious Olympic games in China last year, I was feeling inside my Heart, Had it been India how would it organize? Far the Olympic Games , there are serious concerns now for the prepardness of the Delhi for 2010 COmmon Wealth Games.
It is about 356 days for Common Wealth Games and there are many concerns whether Delhi will be ready for it. Freshly it is the President of Commonwealth Games.
Next year's Commonwealth Games could collapse unless the Indian government intervenes to dismiss incompetent managers, CGF sports officials said on Monday.
Michael Fennell, the president of the Commonwealth Games Federation, told the Delhi 2010 executive committee in a letter that preparations were so alarmingly behind schedule that the event was at "serious risk" and cautioned that the image of the games was at stake.
A report published in the summer found that only six of 19 key venues were on schedule to be ready for the opening in October next year.
"The preparations for the Games are significantly behind, so much so that the CGF is extremely worried about the organising committee's ability to deliver the games to any comparable standard to that of the last two editions [Manchester and Melbourne]."
Sheila Dixit, Delhi's chief minister, said she was confident the Games would "be on time" but conceded that she was concerned.
"We are satisfied with the progress of the work but a little nervous about the completion of it," she said.
Delegates from all the 71 member nations of the CGF are presently in New Delhi ahead of the CGF General Assembly on October 12.
The 2010 Commonwealth Games will be India's first major international sports event after the 1982 Asian Games.
Amidst all this skepticism, Vice Patron of the Commonwealth Games Federation (CGF), Prince Edward- the Earl of Wessex, visited various sites here to assess the preparations on Sunday.
The Official Website qoutes that the Prince showed satisfaction over the progress.