Create Pdfs on go easily with doPDF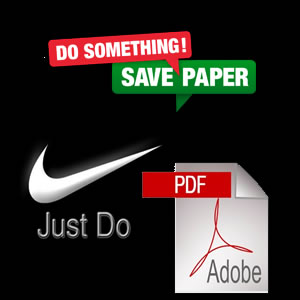 DoPdf a great software to create PDFs a must haveon your pen drive
PDF stands for Portable Document Format and it was created by Adobe to ease document exchange. Now a days we see Pdfs everywhere - ebooks, printable application forms, cartoon strips, e-magazines etc.. It has become universal format on E-world to provide information has to be read .
Pdfs are created by Adobe Pagemaker which is a bulky software in addition is not a freeware. So generally sometimes we limit ourselfs to send them as word documents. Now there are many useful softwares and easy softwares for creating pdf and doPDF is one of the coolest.doPDF is a free PDF creator that does what the name suggests, creates PDF files. Once installed it will allow you to convert any type of printable documents to PDF files. doPDF7.2 installs itself as a virtual PDF printer driver so after a successful installation will appear in your Printers and Faxes list and also in the list of All Programs. Using doPDF you can convert to PDF in two ways:
Print to PDF via the virtual printer driver doPDF. You would do this exactly as you print to a regular printer, just the result will be a PDF file, not a printed piece of paper.
To know more features and how to do PDF -> doPDF home page
And the Most Important thing -> Download Link 1(.exe installer file) || Download Link 2 (Zipped File)
If you are having any sort of problem - please drop a comment and I will quickly reply!!!
By the way , my review in few lines -> I tried other PDF creators in the past and they had some problems with Windows 7. This one seems to be not having any issue and it worked like butter on bread. It is pretty fast. It doesn't seem to cconsume computer resources much. My rating is 4/5 ...