The Era Of A Left Lion Ends : Jyoti Basu Dead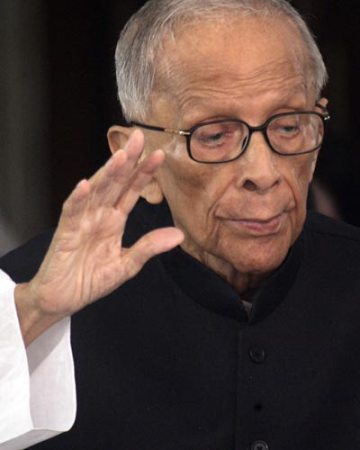 Jyoti Basu, the Marxist colossus who strode the country's political scene for over five decades, the longest serving Chief Minister of West Bengal for 23 years
Marxist patriarch and former West Bengal Chief Minister Jyoti Basu, who was battling for life in a hospital here for the last fortnight, died today. "I have to give you a sad news that Jyoti Basu is no longer with us," Biman Bose, the Chairman of the Left Front coordination committee, announced to reporters at about 1210 hrs. 95-year-old Basu, who had suffered multi-organ failure was on a temporary pacemaker since late last night.
All roads led to the Salt Lake hospital as the news spread in the city. Prime Minister Manmohan Singh described Basu as one of the "great sons of India". Union finance minister P Chidambaram who came to the city on Sunday paid his last tribute calling him a "colossus" in Indian politics. "His death marked the end of an era in Indian politics," said film-maker Mrinal Sen. Basu had donated his body. It will be kept in peace Haven, and the last journey will begin on Tuesday, CPM leaders said.
While some called him an extraordinary Chief Minister, some considered him a gutsy crusader. Frankly speaking I don't have much idea of what Communist means. But some how the names of Fidel Castro and Jyoti Basu used to sound synonymous to me as both were revered by many and detested by some and both served unprecedented and long tenures as heads.
His death marked the end of a historic epoch encompassing a period of almost five decades. He has been the member of the CPI (M) Politburo ever since the party was founded in 1964. Considered as the leader of the people, Basu started off with his active politics immediately after that. In his long political career starting with being elected to the Bengal Legislative Assembly in 1946, he was one of the driving forces behind the transformation of Indian communists from the days of 'yeh azadi jhootha hai' (this is fake Independence) to playing an integral role in the parliamentary system.
Choosing Marxism and scientific socialism as his political philosophy, Basu went ahead to shape the future of the state. A noted statesman as he was addressed, Basu had asserted that India have to "clear the huge backlog of unredeemed promises" in the 21st century.
Many say he failed in driving industrial development in West Bengal but undoubtedly is one of the best politicians India ever had....