My munnar Visit in Brief - Travel, Stay, Eat , Seen!!!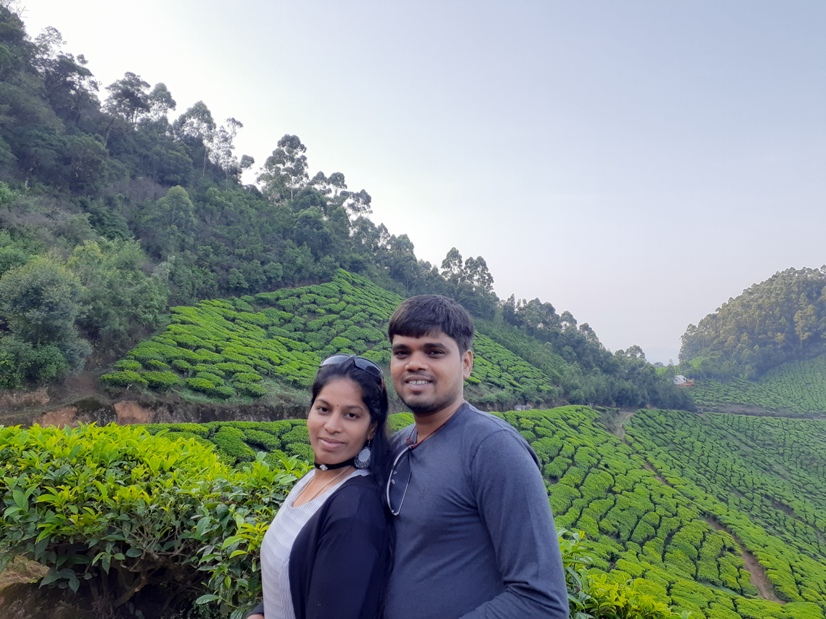 Married in June ,2010 – we are all set to celebrate our 9th wedding anniversary. As my daughter has gone to my parents house for a vaccation, we are left as a couple. So we decided to go for a quick honeymoon. So, first question is – Where to go? My wife suggested Boat house ride in Kerala Backwaters. Exciting option!!! I spent searching various options – and finally settled with Munnar. I always opine – Hill stations with bounty of Natural beauty and chill weather are the places to savor the beauty of your better half. And moreover Munnar was always on our Must visit list.
So here , I am giving in brief – how our trip went on . More details in respective links –
Travel-
From Chennai to Madurai – By train. Various options available – we took 12633 kaniyakumari Express on Saturday evening (1st june) and reached Madurai at night 01:00 hrs. Odd time – but fine ok. Stayed there in the night – Visit Meenakshi Amman Temple in the morning and we set on 2nd June our next leg of journey.
From Madurai to Munnar (Chinnakanal) – From Railway Station of Madurai, Munnar is around 150 kms. The place where we booked our Hotel stay in Munnar is chinnakanal – that place is around 132kms from Madurai. Contrary to my expectation that there will be good bus connectivity between Madurai and Munnar, there are no direct buses. One has to travel to Theni or Bodi and then from there to Munnar. Moreover no luxury buses are available, only state transport ordinary buses. We thought of going by the bus, but our local friends suggested going by Private vehicle. When enquired for private vehicle, no one is interested in Pick and drop, we have to book for both up and down and roaming there as a package. I don't like a private vehicle hanging around on a private trip. So I searched online , for availability of pick and drop vehicle on Google and came across- http://onewaydroptaxi.com/ . Initially I was skeptical , whether it would work? But it worked. The cost per km will be more for one side trip, additional there will be hill charges, RTO charges etc. Overall the cost was Rs 2700/- . Ok , given more costly both way trip.
From Chinnakanal to Munnar – After stay in chinnakanal – we booked Auto from Chinnakanal to Munnar – some 20 kms – By Auto – around 400 to 500 rs.
From Munnar to Madurai (return) - While returning on 5th Morning, we took the risk of Bus. And it is no risk. Even though ordinary , bus is ok. It is difficult to get window seat though. From Munnar there is a bus every half-an-hour to Theni. Then from Theni to Madurai State as well as private buses are available. I remember the ticket is around 120/- per person from Munnar to Madurai. Ticket is cheap but it will take time.
Chinnakanal hotel to kolukkumalai – Jeep ride – around Rs 2300/-
Munnar local trip – around 600 rs.
From Madurai to Chennai Egmore – Some train- It doesn't matter what train – we have to go office the next day !!!
Stay –
At Madurai – Friend's place
Munnar (Chinnakanal)- Mount Club resort for two nights – from 2nd Afternoon to 4th Afternoon. Booked single Villa on booking.com for 15000/- (Two nights). Nice stay – separate review
Munnar (Munnar town) – Landy queen – Home stay . Around 1800/- per night. Value for money. Separate review.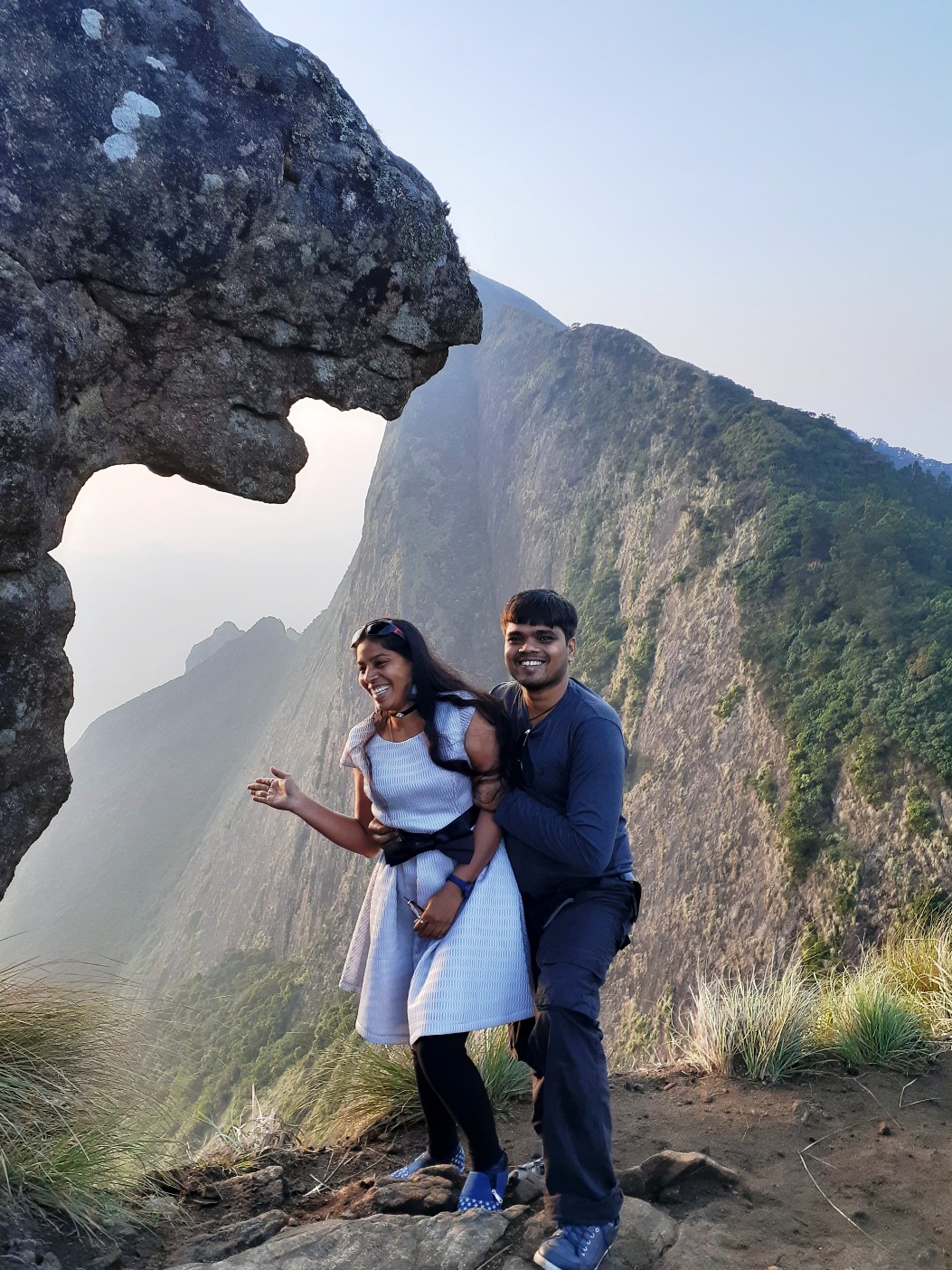 Tiger Hill at Kolukkumalai
Eat
At chinnakanal – Break fast in Mount club. We had one lunch on 2nd June. Then we tried local eateries in Chinnakanal and Suryanelli
At Munnar – Hotel Mahaveer and Sangeeta both nearby Landy queen
What we did ?
Madurai – while going to munnar and returning from Munnar – Visited Meenakshi Amman Temple
Chinnakanal – Mount club resort – Enjoyed their property, swimming pool, spa (additional cost) and rest enjoyed in the room. Nice place – Separate review
Took shared auto rides and walks from Chinnakanal to suryanelli
On 4th June Morning – we have visited kolukkumalai . Nice place – Separate review.
In Munnar – visited Eravikulam National Park, Pothamedu view point and seen the local city